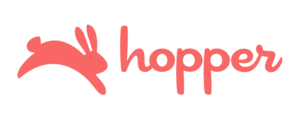 Description
The Company

Hopper believes that planning travel should be easy and fun. We empower and inspire travelers by analyzing trillions of past and current trips and notifying travelers when to buy a flight ticket or rent a hotel room in order to secure the best price. Hopper is among the fastest growing travel apps ever, with over 20 million installs since it was launched in 2015. We're growing fast, not just building the best travel product in the world but also building the best travel company. Hopper is backed by top-tier VCs Accomplice (FKA Atlas Venture), Brightspark, OMERS Ventures, CDPQ, Investment Quebec and BDC.


Google's "Most Beautiful Apps" of 2016
Google Play Award 2016 - Standout Startup
Webby Award 2016 - Mobile Travel
Fast Company's Innovation by Design Award 2016 - Nominee
Apple App Store Best of 2015 - #7 Best App of the Year



But this is just the beginning. Learn more.


The Role

We're looking for a hard-working self starter to join our team as a data specialist who will gather, organize, process, and analyze hotel property data. You will help Hopper's Hotel Market Managers grow our hotel partnerships by developing data gathering tools and implementing process improvements. The best candidate will love to conduct online research, be obsessed with gathering and organizing data, and be passionate about Hopper's mission to improve the way the world researches and books travel.




In this role you will:

Research, gather and manage an important set of data pertaining to Hopper's global hotel markets
Build and process spreadsheets and conduct data analysis to deliver insights to the Hopper business
Collaborate with a global team to support rapid market growth both in North America and around the world
Create and champion scalable processes to effectively manage mission critical hotel data in various Hopper business systems
Assess market opportunities and create neighborhood maps in target geographies
Ensure that Hopper's hotel product (content, rates and availability) is consistently optimized and competitive to maximize customer satisfaction
Automate and streamline data management tasks to improve efficiency over time
Requirements
A qualified candidate has:

Passion and aptitude for working with spreadsheets and databases
Embraced the culture of startup businesses or works best with a close-knit team and fast-paced environment
A penchant for data-driven decisions, able to adapt to new or changing direction based on user feedback and market demands
Outstanding prioritization and multitasking skills
A passion for Travel, Hospitality, and a desire to evangelize Hopper's product
Ability to both work independently and collaboratively with a diverse team of people located throughout the world
Excellent written and verbal communications skills; clear and persuasive speaker and active listener.
Tech savvy; ability to learn new software, tools, and technical processes quickly

Sound like a fit? We can't wait to hear from you.
Benefits
Competitive base salary commensurate with experience, bonus and stock option eligible
Strong benefits package including Medical, Dental, Vision, Disability and Life Insurance, all fully covered.
Dynamic, entrepreneurial team where pushing the limits is every day business
Loft-like, casual work space conveniently located near Rosemont metro and with available parking
Team lunches, off-site activities, game nights and much more!