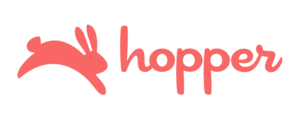 Description
The Company
Hopper is a new kind of travel company that uses big data to empower travelers. The Hopper app for iOS and Android analyzes trillions of past and current trips to predict when you should fly and buy. The app notifies you when prices drop so you can book flights and hotels at just the right moment. Hopper is among the fastest growing travel apps ever, with over 20 million installs since it was launched in 2015.
The Role:
We're looking for a Freelance Videographer to join our content team! You will play a key role in shooting a wide variety of live action video content on the iPhone that is created specifically for Hopper's hotels product. From brainstorming creative ways to highlight each hotel to shooting compeling video on site, you will work closely with members of the content team to create authentic and engaging content.
Our Content Approach:
Content production at Hopper is fast-paced and iterative. We move quickly to research, brainstorm, shoot, and edit each hotel video. We're speedy and scrappy while consistently delivering an elegant and delightful user experience.
In this role, you will:
Brainstorm creative ways to highlight important amenities at various hotels
Shoot compelling, short-form videos and follow shot lists closely to be sure to capture all the footage needed
Provide important notes to the producer and editing team to ensure each video shows an accurate picture of the hotel experience
Review, organize, and upload footage to Dropbox
Occasionally make trips to the NY office and join team meetings
Prioritize appropriately: Use good judgement to make appropriate tradeoffs to speed up learnings and balance competing, and often changing, priorities
Requirements
1-2 years of proven experience in self-producing compelling, shareable video content
Proficiency shooting on iPhones, experience with Filmic Pro a plus!
Experience on set and great communications skills
Excellent sense of pace and timing, a knowledge for the best ways to grab viewers, and a sense for how to tell a powerful story in as little time as possible.
No ego when it comes to content; the focus is always on doing what is right for the customer and the company
The ability to flourish with minimal guidance, be proactive, and handle uncertainty, ambiguity, and quickly evolving goals