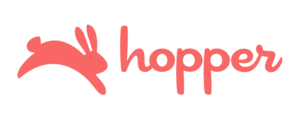 Freelance Assistant Editor
Description
Hopper is a new kind of travel company that uses big data to empower travelers. The Hopper app for iOS and Android analyses trillions of past and current trips to predict when you should fly and buy. The app notifies you when fares drop so you can book flights at just the right moment. Hopper is among the fastest growing travel apps ever, with over 19 million installs since it was launched in 2015.
But this is just the beginning. Learn more.
The Role:
We're looking for a full-time Freelance Assistant Editor to join our content team on a monthly basis! You will play a key role in media management for short-form video content that is created specifically for Hopper.
As a Freelance Assistant Editor, you will work closely with the team on anything from developing a media drop-off schedule and coordinating with our freelance videographers to reviewing and preparing files for editors. You'll become part of a small, versatile, and highly collaborative team with big ambitions.
Our Content Approach:

Content production at Hopper is fast-paced and iterative. We move quickly to identify content strategy, shoot, test, and execute. We're speedy and scrappy while consistently delivering an elegant and delightful user experience.
In this role, you will
Develop a schedule / oversee / take ownership of content hand-off post shoots (this may involve meeting videographers at different locations)
Work with videographers to offload, sort and review incoming footage
Prepare and upload files for editors
Take ownership of all aspects of media management: backing up / clearing / re-formatting drives / uploading to cloud storage / liaising with editors, producers and videographers
Create proxy files using Adobe Premiere Pro / Media Encoder
Assist the team in managing day-to-day, video production related details
Assist in streamlining the post-production process
Requirements
A highly qualified candidate has:
At least 1-2 years' experience in relevant content, production, broadcast, or digital media roles
Proficient in Adobe Premiere Pro
Previously worked on content creation, specifically for mobile platforms
Interest and experience in the travel industry and startups is a plus, you should be comfortable working in a close-knit team and fast-paced environment
The ability to flourish with minimal guidance, be proactive, and handle uncertainty, ambiguity, and quickly evolving goals
Availability to work 30-40 hours a week
Sound like a fit? We can't wait to hear from you.