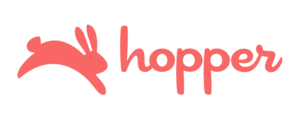 Data Analyst - Cambridge or Montreal
Description
The Company
Hopper is a mobile-only company that uses big data to predict and analyze airfare and accommodations. The app provides travelers with the information they need to get the best deals on flights and hotels, and notifies them when prices are at their predicted lowest points.
Since launching in 2015, Hopper has become one of the fastest growing travel apps ever with over 20 million installs. It is the #1 travel app in over 37 countries and ranks as one of the top 10 travel apps in over 95 countries. Our users have watched 45 million trips since launch and book more than $2 million of travel through the app every day.
Hopper was founded in 2007 and has $104 million CAD in funding to date from Caisse de dépôt et placement du Québec (CDPQ), Accomplice, Brightspark, OMERS, BDC IT Venture Fund, and Investissement Québec.
The Role
Hopper was built on the premise that the combination of big data and machine learning could empower travelers to make booking decisions in a completely unprecedented way. At Hopper, every dataset tells a story. Do you have what it takes to decipher the clues? bit.ly/2q6U8dq
We're looking for a data-savvy individual to join our Data Science team as a Data Analyst, to create consumer-focused research content and support user-centric product development and growth based on our real-time feed of billions of flight search results along with an archive of several trillion data points.
You may be a great fit for our team if you are excited about exploring huge (and sometimes messy) data sets and finding effective ways to simplify and communicate the results to a non-technical audience.
In this role you will

Lead analytical projects to support our Product and Growth teams. Deliver quantitative results, business understanding and strategic insights to help us make better data-driven decisions.
Support our PR team by transforming complex analyses into short, compelling, and easy to understand studies to share with journalists aimed at a consumer audience.
Design and implement ad hoc and automated analysis scripts, develop and deliver summary tables, charts and interactive tools to present your results.
Work with key stakeholders across Hopper in a fast-paced, collaborative environment.
Requirements
A qualified candidate has
A degree in Math, Statistics, Computer Science, Engineering or other quantitative discipline
Strong analytical and creative problem-solving skills
Proven ability to communicate complex technical work to a non-technical audience
Enthusiasm and curiosity for conducting research and answering hard questions with data
Exposure to scripting with Pandas, R, SAS or other data preparation and analysis tools
Experience with relational databases and SQL would be an asset
A degree in Math, Statistics, Computer Science, Engineering or other quantitative discipline
Sound like a fit? We can't wait to hear from you.
Benefits
Compensation will be competitive including equity in an early stage startup backed by top-tier VCs (Atlas Venture, Brightspark and OMERS Ventures).
All your information will be kept confidential according to EEO guidelines.