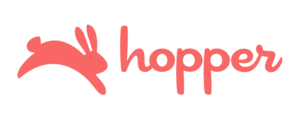 Description
Hopper is a new kind of travel company that uses big data to empower travelers. The Hopper app for iOS and Android analyzes trillions of past and current trips to predict when you should fly and buy. The app notifies you when fares drop so you can book flights at just the right moment. Hopper is among the fastest growing travel apps ever, with over 10 million installs since it was launched in 2015. Hopper is backed by top-tier VCs Accomplice (FKA Atlas Venture), Brightspark, OMERS Ventures, CDPQ, Investissement Quebec and BDC.
In this role you will:
Maintain day-to-day and historical records by filing documents including supplier invoices, financial statements, and cash receipts.
Work closely with our accounting and administration teams to ensure legal requirements compliance, process accounts payable/receivable, and manage invoices and tax payments.
Manage different supplier accounts and relations, ensuring timely payments, and performing maintenance and
Provide clerical and administrative support to different departments ad-hoc.
Requirements
A strong candidate will demonstrate:
Solid educational background, a four year college degree with a major in Accounting or Finance a plus, but not required.
Understanding of basic bookkeeping and accounting payable/receivable principles, experience in a related field an asset.
Proven ability to calculate, post and manage accounting figures and financial records.
Data entry skills along with a knack for numbers, including hands-on experience with spreadsheets and proprietary software.
High degree of accuracy and attention to detail.
Strong drive to problem-solve and troubleshoot both known and unknown issues.
The ability to juggle a plethora of demands and deadlines from varying parties, both internal and external.
The ability to convey information both qualitatively and quantitatively.
Appetite for working with fast changing, innovative technology in a fast-paced startup environment.
Ability to both work independently and collaboratively with a diverse team of people owning different skill sets and perspectives.
The ability to flourish with minimal guidance, be proactive, and handle uncertainty, ambiguity, and quickly evolving goals.
Bilingualism in English and French, with excellent written and verbal communications skills.
Benefits
Equity in a startup backed by top-tier VCs ( Accomplice (FKA Atlas Venture), Brightspark, OMERS Ventures, CDPQ, Investissement Quebec and BDC). All your information will be kept confidential according to EEO guidelines.
100% coverage for health benefits.
Flexible schedule