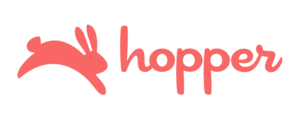 Hotel Market Manager - NYC
Description
Hopper believes that planning travel should be easy and fun. We empower and inspire travelers by giving them unprecedented access to data and an incredibly intuitive user interface. The Hopper app for iOS and Android analyzes trillions of past and current trips and notifies travelers when to buy a flight ticket or rent a hotel room in order to secure the best price. The Hopper team is passionate about learning everyday: about our product, our colleagues, our users and our technology. We're growing fast, not just building the best travel product in the world but also building the best travel company. Hopper is among the fastest growing travel apps ever, with over 10 million installs since it was launched in 2015. Hopper is backed by top-tier VCs Accomplice (FKA Atlas Venture), Brightspark, OMERS Ventures, CDPQ, Investment Quebec and BDC.

We're looking for a NYC based Market Manager to build and maintain relationships with a set of appealing hotels and ensure that Hopper users get excellent hotel deals and value on our app. In this position you will:

Build and progressively expand a portfolio of local hotel partners by negotiating and securing win-win distribution partnerships, facilitating hotel onboarding, and owning the ongoing success of your hotels with Hopper.
Execute effectively based on KPI metrics (targets, goals and/or strategic objectives) set by Hopper leadership.
Engage with both individual hotels and hotel groups in your target markets.
Ensure that partner hotels' product (content, rates and availability) is consistently optimized and competitive on the Hopper app to maximize customer conversion.
Maximize sales for your hotel partners by providing relevant data insights and superior support services and collaborating closely with Hopper's product, support, and growth teams.
Represent Hopper in the local market, build Hopper's company profile with key local influencers (e.g. tourism bureau, hotel association, etc.) and provide expertise to the local industry.
Educate Hopper colleagues on market dynamics and specific needs/requests from your portfolio.
Secure additional rates and rooms as and when Hopper chooses to offer additional product to Hopper customers.
Secure seasonal deals, evergreen and dynamic promotions within the guidelines set by Management to support the brands' merchandising and marketing efforts.
To succeed at Hopper you must have passion for travel and hospitality, love to create and use mobile apps and thrive in a fast-paced start-up environment. You should be stimulated by customer engagement and enjoy both selling to new hotels and managing ongoing relationships. You should also be ambitious about your career and eager to take on expanded responsibilities as Hopper grows.
If you want to work at a rewarding, inspiring company with fantastic colleagues – join Hopper!
Requirements
A strong candidate will have:
A college degree
At least 2 years of post-college work experience in sales or account management
Work experience in online/mobile travel or hospitality is desirable.
Ability to learn fast and hit the ground running.
An outgoing personality who enjoys both verbal and in person customer engagement
A track record of consistently meeting or exceeding job performance goals.
The ability to convey information both qualitatively and quantitatively.
Capacity to engage with a wide range of hotel staff ranging from front desk clerks to Sr. corporate executives.
Good work prioritization skills to remain laser-focused on achieving target KPIs (targets, goals and/or strategic objectives).
Passion for Travel, Hospitality, and Hopper's mission. Desire to evangelize Hopper's message throughout the world.
Appetite for working with fast changing, innovative technology in a fast-paced startup environment.
Ability to both work independently and collaboratively with a diverse team of people owning different skill sets and perspectives.
Ability to select and present insightful dataset including performance, market and competitor analysis and to design and implement effective action plans based on the data.
Excellent written and verbal communications skills; clear and persuasive speaker and active listener.
Benefits
Highly competitive base salary and incentive pay
Excellent Health benefits
Relaxed dog-friendly office environment
Opportunity to earn equity