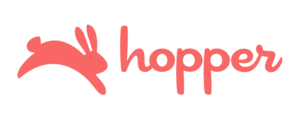 Description
The Company
Hopper is a new kind of travel company that uses big data to empower travelers. The Hopper app for iOS and Android analyzes trillions of past and current trips to predict when you should fly and buy. The app notifies you when fares drop so you can book flights at just the right moment. Hopper is among the fastest growing travel apps ever, with over 10 million installs since it was launched in 2015.


The Role
We're looking for a growth product manager who lives at the intersection of digital marketing and product. To use a data-driven approach to conceptualize, test and analyze potential new product features to determine their viability and potential impact on the growth of Hopper.
You might be a great fit for our team if you have product/growth experience and know how to code, but are also very excited about tracking and analyzing data to determine KPIs and evaluate whether your projects are meaningfully impacting growth.
In this role you will
Develop product growth concepts to test and evaluate
Define, track and grow KPIs
Build and manage short-cycle projects from start to MVP that look to answer specific questions about our users or test potential new growth-oriented product features
Experiment with and analyze our digital marketing and acquisition channels
Determine ways to generate millions of installs of our app and meaningfully grow in-app revenue
Bring your product and growth mindset to a variety of cross-functional teams
Requirements
A qualified candidate has:
Experience coding projects from scratch and shipping them
Excellent track record of driving growth (we are talking scaling by orders of magnitude) and meaningful engagement
Both a product and growth mindset and experience in each
Considerable knowledge of analytics tracking tools including MixPanel and Google Analytics
Past success with analyzing data, drawing accurate conclusions and adjusting strategy accordingly
Penchant for data-driven decisions, ability to adapt to new or changing direction based on user feedback and market demands
Great communication skills and a knack for presenting results to groups in a clear, digestible manner
A great mix of creative and analytical thinking
Interest in the travel industry and startups is a plus; you should be comfortable working in a small team and a fast-paced environment
The ability to flourish with minimal guidance, be proactive and to handle uncertainty, ambiguity and the challenge of quickly evolving goals

Sound like a fit? We can't wait to hear from you.


This position is based out of New York, NY.