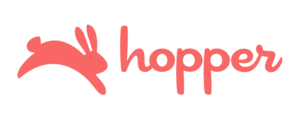 Technical Product Manager
Description
Hopper is a new kind of travel company that is reinventing the way people plan travel and book flights by leveraging the power of mobile conversation and big data in the form of trillions of flight prices. Today, Hopper is one of the fastest growing travel apps ever, with over 10 million installs since our launch in 2015, and behind it all is a team of 40-some passionate developers, designers, data scientists, growth hackers, creatives, travel junkies — and one dog.
As a Technical Product Manager you'll be part of a growing team of Engineers and Product Designers with big ambitions: delivering a delightful and powerful product that empowers travellers. In this role, you will manage travel shopping and reservation system integrations, developing Hopper's direct connectivity with airline, hotel and other travel systems.
You were trained as a Data Scientist or a Software Engineer, but find yourself less interested in writing code and more interested in mapping complex systems, workflows and business processes. You will work with product, engineering, operations, and growth teams to plan, prioritize, analyze and specify technical solutions to support Hopper's international and product-line initiatives.

Requirements
* Exceptional ability to grasp, manage and articulate complex systems
* Excel at identifying the essential qualities of a software project: what's important, what's not, how can we limit cost and risk?
* Outstanding research, analysis, communication, modeling, reporting, project management and problem-solving skills

* Fluent in Engineer and Business, you bridge the communication gap between technical and non-technical colleagues

* Experience with GDS, CRS, airline, hotel and other travel systems.

* Experience with customer support operations and workflow optimization
* Software engineering skills with knowledge of distributed databases, micro-services, user experience, and e-commerce systems