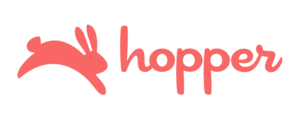 Description
The Company:
Hopper is a new kind of travel company that uses big data to empower travelers. The Hopper app for iOS and Android analyses trillions of past and current trips to predict when you should fly and buy. The app notifies you when fares drop so you can book flights at just the right moment. Hopper is among the fastest growing travel apps ever, with over 10 million installs since it was launched in 2015.
But this is just the beginning. Learn more.
The Role:
As a Product Manager, you will work at the intersection of design, development, and analytics, as well as have a competitive understanding of business needs to facilitate the creation of successful products and features. As the company and product matures, we need to better attend to the feature set we've already built, and continue to iterate and improve on it. In this role you will build out and champion an A/B testing culture. On any given day - whether you're identifying key areas that need improvement, designing solutions, or running and analyzing multivariate experiments - your contribution to Hopper's success will be critical. You'll become part of a small, versatile, and highly collaborative team with big ambitions.
Our Product Development Approach:
Product development at Hopper is fast-paced, iterative and data-driven. We move quickly to identify product hypotheses, design, build, test and learn. We're speedy and scrappy while consistently delivering an elegant and delightful user experience. We believe even the hardest product challenges can be solved with a simple and user-centric approach to design.
In this role, you will:
Develop and maintain the strategic roadmap to improve the UI/UX of our acquisition and booking funnels
Rely heavily on an experimental approach to identify key areas that need improvement, design solutions, and test hypotheses
Define and analyze core metrics that inform the success of products
Work closely with customer support and operations to identify major user pain points
Remain flexible to changing priorities by being open to new ideas and having the customer's success firmly as your focus
Prioritize appropriately: Use good judgement to make appropriate tradeoffs to speed up product learning and balance competing, and often changing, priorities
Requirements
A highly qualified candidate has:

At least 2-4 years of data-driven UI/UX optimization experience using analytical skills
Able to manage large scale A/B tests, diagnose problems, and formulate solutions
Mobile App experience preferred
Internationalization-related optimization experience is a plus
Able to interact with, present to, and distill feedback from stakeholders of varying backgrounds
Extremely capable communicator at all levels across all disciplines
Adaptable attitude; comfortable with a fast-paced, agile development process
Sound judgement; makes product decisions based on best available qualitative and quantitative user feedback
No ego when it comes to product or design; the focus is always on getting quickly to the right answer and doing what is right for the customer and the company
The ability to flourish with minimal guidance, be proactive, and handle uncertainty, ambiguity, and quickly evolving goals
Benefits
Compensation will be competitive including equity in an early stage startup backed by top-tier VCs (Accomplice, Brightspark and OMERS Ventures).