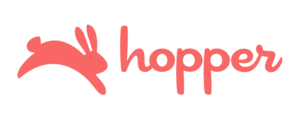 Description
Hopper is an award-winning airfare prediction app available for iOS and Android devices. The app analyzes billions of flight prices a day to provide advice on when to fly and buy. Hopper predicts price changes for your trip, notifies you when to book, and offers the fastest way to book a flight.


Hopper is among the fastest growing travel apps ever, with over 12M installs since launching in early 2015. Our users have booked over $300M worth the flights in the app and we're currently selling over $1M worth the flights a day in the app.




In this role you will:

Oversee the operations of the accounting department, including the design of an organizational structure adequate for achieving the department's goals and objectives.
Be in charge of payable/receivable, payroll, bank reconciliations, chart of accounts and oversee the accounting operations of subsidiary corporations,
Issue timely and complete financial statements and coordinate the preparation of the corporate annual report.
Manage the production of the annual budget and forecasts and provide for a system of management cost reports.
Provide financial analyses as needed, in particular for capital investments, pricing decisions, and contract negotiations.
Comply with local, state, and federal government reporting requirements and tax filings and coordinate the provision of information to external auditors for the annual audit.
Requirements
2+ years experience in revenue accounting in a start-up tech OR with a Big 4 accounting firm combined with industry experience at a top tier company (Tech industry and/or public company experience preferred).
B.A. or B.S. in Accounting, Finance, Business, or a closely related discipline, CPA certification a strong plus.
Knowledge of IATA/ARC compliance, a plus.
Advanced Excel knowledge. SQL knowledge (Basic to Intermediate) a plus.
Excellent problem-solving skills and experience analyzing high volume, multi-currency transactions. You will need a great mix of creative and analytical thinking!
Interest in the travel industry and startups is a plus; you should be comfortable working in a growing team and a fast-paced environment.
The ability to flourish with minimal guidance, be proactive and to handle uncertainty, ambiguity and the challenge of quickly evolving goals.
Benefits
Compensation will be competitive including equity in a growth-stage startup backed by top-tier VCs
Sound like a fit? We can't wait to hear from you.
This position is based out of our Montreal, QC, office.