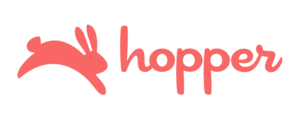 Product Marketing Manager
Description
The Company:
Hopper is a mobile travel startup based in Cambridge, MA and Montreal, QC.
We combine insightful research on massive data sets with intuitive design to help travelers make better decisions about where to go and when to fly and buy.
We launched the Hopper app (iOS) in January 2015, followed by the Android app and in-app flight booking on both platforms. Since launch, Hopper has surpassed 7 million downloads and 12 million trips watched!
The app has been featured in outlets such as Tech Insider, Mashable, CNET, Fast Company, and New York Times. Both Apple and Google have featured Hopper in the App Store & Play Stores as one of the "best new apps".
The Role:
As a Product Marketing Manager, you will work at the intersection of PR, development, and analytics, as well as have a competitive understanding of business needs to release successful products and features. Every day you'll be working on projects that will help decide the success or failure of our company. Whether you're gathering user feedback, defining key messaging for new product concepts, or coordinating feature releases, your contribution to Hopper's success will be critical. You'll become part of a small, versatile, and highly collaborative team with big ambitions.
Our Product Development Approach:
Product development at Hopper is fast-paced, iterative and data-driven. We move quickly to identify product hypotheses, design, build, test and learn. We're speedy and scrappy while consistently delivering an elegant and delightful user experience. We believe even the hardest product challenges can be solved with a simple and user-centric approach to design.
In this role, you will:
Take end-to-end ownership of the product release process: key messaging & positioning, release timeline, quality assurance testing, user research, asset creation, etc.
Help define and maintain the overall product release roadmap
Be highly collaborative with Product Managers & PR on release timeline while considering company goals, strategy and ease of implementation
Maintain Hopper's Feature Bible and communicate important changes internally
Create re-engagement email and push notification campaigns
Provide user insights to help solve problems with a focus on the best user experience while considering company goals, design cohesion and ease of implementation
Collect and interpret both qualitative and quantitative user feedback and metrics
Prioritize appropriately: Use good judgement to make appropriate tradeoffs to speed up product learning and balance competing, and often changing, priorities
Requirements
A highly qualified candidate has:
At least 1-3 years' experience in relevant product marketing roles
Competence and understanding of design and development processes
Previously worked on product development or marketing, especially for mobile platforms
Passion for being involved in the big picture, while fearlessly diving into the details
Adaptable attitude; comfortable with a fast-paced, agile development process
Sound judgement; makes product decisions based on best available qualitative and quantitative user feedback
No ego when it comes to product or design; the focus is always on getting quickly to the right answer and doing what is right for the customer and the company
Interest and experience in the travel industry and startups is a plus, you should be comfortable working in a close-knit team and fast-paced environment
The ability to flourish with minimal guidance, be proactive, and handle uncertainty, ambiguity, and quickly evolving goals
Sound like a fit? We can't wait to hear from you.
Benefits
Compensation will be competitive including equity in an early stage startup backed by top-tier VCs (Accomplice (FKA Atlas Venture), Brightspark and OMERS Ventures). All your information will be kept confidential according to EEO guidelines.