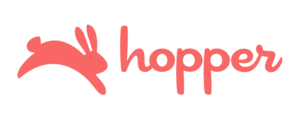 About Hopper
Hopper is a new kind of travel company that uses big data to empower travelers. The Hopper app for iOS and Android analyses trillions of past and current trips to predict when you should fly and buy. The app notifies you when fares drop so you can book flights at just the right moment. Hopper is among the fastest growing travel apps ever, with over 10 million installs since it was launched in 2015. But this is just the beginning. Learn more.
Why Join Hopper?
We believe that planning travel doesn't have to suck. We want to empower and inspire travellers with unprecedented access to data and intuitive user interfaces. Read what people are saying about Hopper.


Make an impact.

We are the first to bring Big Data to consumer travel. That means we're still learning everyday, about our product, our users and our technology. New tools and technologies to master, vast data sets to explore, and new user experiences to design. We're growing fast, not just building a new product, but also building a company together. Learn more.
Current openings
No open jobs at this moment